Back to News Releases
34% Of Released Units Sold At The LakeGarden Residences During Launch Weekend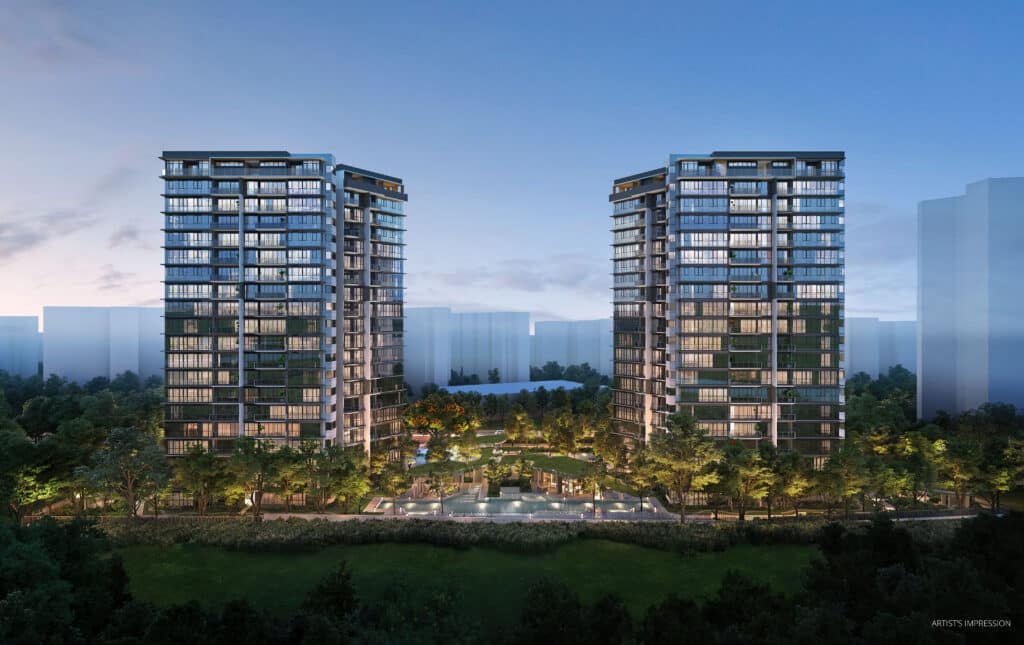 SINGAPORE, 6 August 2023– Wing Tai Asia (Wing Tai) commenced sales for The LakeGarden Residences on Saturday, 5 August 2023. As at 6.00 pm on Sunday, 6 August 2023, 71 units (34% of released units) have been sold at an average selling price of S$2,120 per square foot (psf).
Around 73% of the buyers are Singaporeans, while Permanent Residents make up 25%. The remaining are foreigners. All unit types were well-received, with the 2-bedroom types being the most popular.
The 306-unit residential development that overlooks the tranquil lake and lush greenery of the Jurong Lake Gardens is Wing Tai's first sustainable development, in line with the government's plans to transform the Jurong Lake District into a model sustainability district. When completed in 2027, The LakeGarden Residences will be one of the best waterfront developments in the Jurong Lake District which is well connected to established amenities, educational institutions, and transportation nodes.
Ms Stacey Ow Yeong, Head of Marketing, Wing Tai Property Management, says, "Majority of the buyers for The LakeGarden Residences are families and upgraders living in the Western part of Singapore. This reflects a healthy demand for private residential homes in the up-and-coming Jurong Lake District, as well as the trust in the quality and value of Wing Tai's developments. With its unparalleled views of Jurong Lake Gardens, and lifestyle facilities which focus on wellness and sustainable living, we are confident that The LakeGarden Residences will continue to attract home-upgraders in this vicinity, as well as homebuyers who are excited about the strong potential of Jurong Lake District."
ISSUED BY
永泰控股有限公司
FOR MEDIA ENQUIRIES
Sher Ling Chia
Head, Group Corporate Communications
永泰控股有限公司
Tel: +65 6380-3956
Email: sherling@wingtaiasia.com.sg