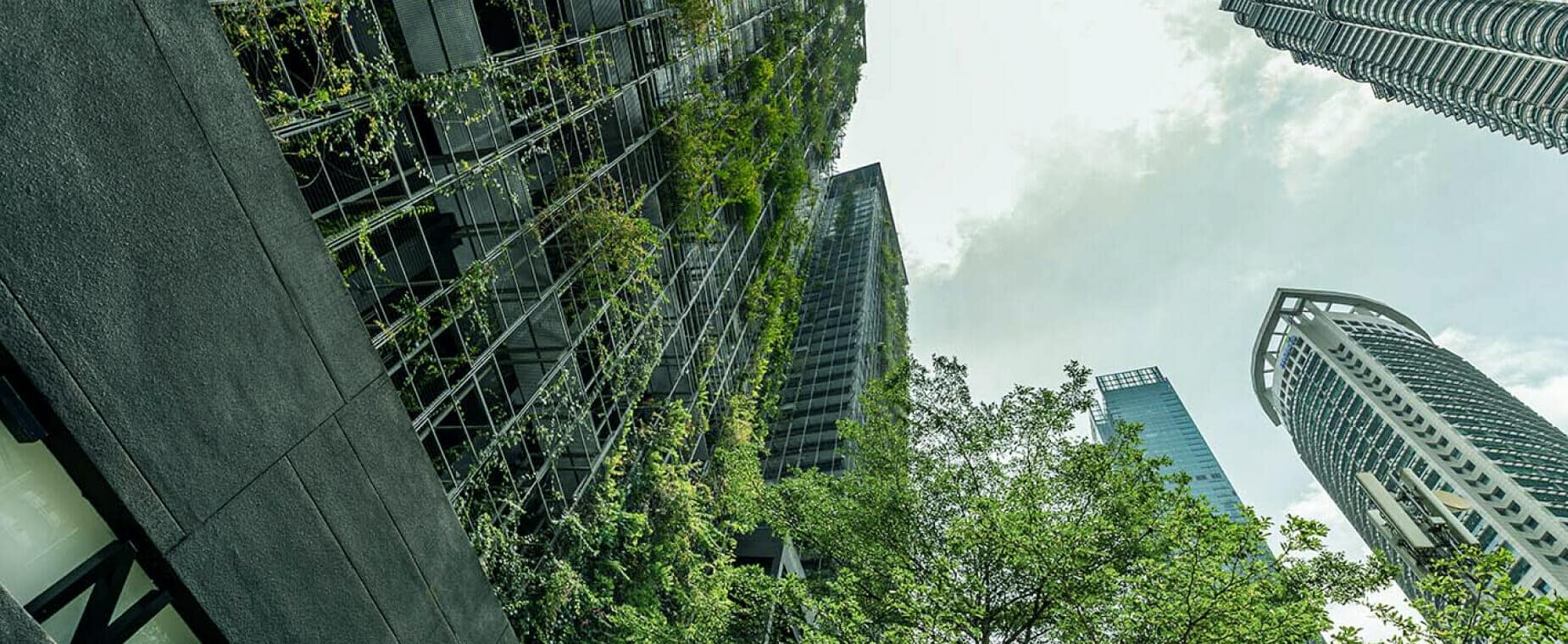 / Our Story / Milestones
Our Journey


Through Time
2022
Acquisition of Lakeside Apartments site
Winville Investment Pte. Ltd., a wholly-owned subsidiary of Wing Tai Holdings Limited, successfully tendered for the collective purchase of the leasehold Lakeside Apartments site at 9E & 9F Yuan Ching Road.
Acquisition of 464 St Kilda Road Melbourne
Wing Tai acquired the remaining 50% interest in 464-466 St Kilda Road and Brooklands Car Park, Units 112-218 at 23 Queens Road, in Melbourne, Australia.
2019
Acquisition of Tally Ho Business park in Melbourne
The Group acquired its third data centre in Tally Ho Business Park, Melbourne, Australia.
Acquisition of Red Planet Hotel Asakusa Tokyo in Japan
Wing Tai made its first investment in Japan with the acquisition of Red Planet Hotel Asakusa Tokyo, a 134-room hotel is located in Tokyo's Asakusa district.
Acquisition of Land Parcel at Middle Road
Wingcharm Investment Pte. Ltd., a wholly-owned subsidiary of Wing Tai Holdings Limited, was awarded the Land Parcel at Middle Road in the Bugis district.
2018
Acquisition of St Kilda in Melbourne
Wing Tai completed its fourth acquisition in Australia with a freehold 8-level office building within the St Kilda office precinct, as part of a joint venture acquisition with partner Abacus Property Group.
2017
Privatisation of Wing Tai Malaysia Berhad
Wing Tai Malaysia Berhad was delisted from the Main Board of the Bursa Malaysia Securities Berhad on 30 August. It was privatised and renamed Wing Tai Malaysia Sdn. Bhd. on 19 October.
Acquisition of Serangoon North site in joint venture
Wing Tai Land achieved the top bid at a state tender for the 99-year-leasehold private housing site along Serangoon North Avenue 1 through a joint venture with Keppel Land.
2016
Established fund management subsidiary
Fund management unit established to invest in the Asia-Pacific region through core and core-plus, value-add strategies as well as through other investment options.
Acquisition of Flinders Street in Melbourne
Wing Tai acquired freehold commercial building on Flinders Street in Melbourne's central business district, Australia
50th Founding Anniversary of Wing Tai Malaysia Berhad
2013
50th anniversary of founding in Singapore
Wing Tai's total assets exceeded S$4.5 billion. From 2008 to 2012, revenue of the company averaged S$605 million, with profit attributable to shareholders at S$193 million and shareholders' equity as of 30 June 2012 exceeding S$2.1 billion. Wing Tai developed over 113 properties in Asia and managed 18 international fashion brands in Singapore; 12 in Malaysia. With over 240 retail stores in Singapore and Malaysia, its retail presence exceeded 670,000 square feet. On 9 August, Wing Tai celebrated its 50th anniversary in Singapore.
Soft opened Lanson Place Bukit Ceylon Serviced Residences
A 150-room serviced apartment in Kuala Lumpur
2012
Completed Impiana Commercial Hub
2010
Rebranding of associated and subsidiary companies
USI Holdings Limited in Hong Kong was renamed Wing Tai Properties Limited (25 June) while DNP Holdings Berhad in Malaysia was renamed Wing Tai Malaysia Berhad (12 November).
2009
Stock was reclassified from 'Consumer Products' to 'Property' sector of Bursa Malaysia Securities Berhad
In recognition of higher contribution in earnings from property business
2008
Expanded relationship
With a joint venture with Fast Retailing Co. Ltd in April 2008, Wing Tai was able to translate its relationship from manufacturing to retail to form a new business initiative to facilitate the entry of leading casual wear brand Uniqlo into the Singapore market. From 2008 to 2013, 12 Uniqlo outlets were opened in Singapore. This business was expanded to Malaysia in June 2010.
2007
Corporate HQ relocated
Winsland House I at 3 Killiney Road, Singapore, became the new corporate HQ on 10 August.
Leading a consortium for investment opportunities in China
Wing Tai led a real estate consortium comprising SEB Immobilien-Investment, Forum Partners and Eilam Group, to identify business opportunities for investments worth US$1 billion in China.
2001
Collaborated with UK's Arcadia Group
To bring leading high street brands like Topshop, Topman, Dorothy Perkins and Miss Selfridge
2000
Strategic investment partnerships
The company established a S$300 million real estate fund with AIG in March 2000, to develop two prime properties for sale in Singapore.
1998
Hospitality business launched
Wing Tai launched its hospitality business with Lanson Place Winsland House in Singapore and Ambassador Row, Kondominium No.8 in Kuala Lumpur, Malaysia, where it added Bukit Ceylon Serviced Residences in 2013. It further expanded to Hong Kong with boutique Lanson Place Hotel (2006) and to Shanghai and Beijing with Lanson Place Jinlin Tiandi (2005) and Lanson Place Central Park in Beijing (2008) respectively.
1997
Completed Ambassador Row Hotel Suites
Formerly Lanson Place Ambassador Row, it comprises 210-unit of serviced apartments.
1996
Wing Tai entered Hong Kong property market
Wing Tai, together with USI, led a consortium of Singapore and Hong Kong partners to secure a bid for The Waterfront, a property development that is part of the Airport Railway Kowloon Station Development. The group acquired 27.65 per cent stake in Hong Kong-listed Winsor Properties Holdings Limited to expand its role as a new, and competent, property player in Hong Kong.
Garment manufacturing ceased production in Singapore
Wing Tai's garment manufacturing in Singapore ceased production in August after 33 years of operations. The company's manufacturing activities continued through DNP and USI in countries with lower manufacturing costs. Wing Tai retained its staff by relocating workers to operations in DNP or absorbed and retrained them for new roles in administration or retail operations. Factory and sewing staff were given language, grooming and sales training to prepare them for transition into new roles in the company's retail business.
New corporate logo
With property and retail as the core businesses of the company, Wing Tai unveiled its new corporate logo in August 1996 to support the profile of its corporate identity and strengthened regional presence, focusing the group's business under a Wing Tai Asia collective. By incorporating the Tembusu as a symbol, Wing Tai set its sights on steady and confident growth.
1995
Foray into hospitality and lifestyle businesses
Cheng Wai Keung took over the chairmanship of the company and expanded into the hospitality and lifestyle businesses.
1993
Property activities expanded to Ningbo and Suzhou, China
With business opportunities arising from the opening up of China, Wing Tai entered into two government-backed consortia with major investment plans for the China market. China-Singapore International was formed with three partners (Straits Steamship Land Ltd, Temasek Holdings (Pte) Ltd and World-Wide Investment (Bermuda) Company Limited) for the development of an 18-storey office and retail complex in Ningbo in March 1993. In May, Wing Tai entered into an agreement with 18 other shareholders of a joint venture company, Singapore-Suzhou Township Development (Pte) Ltd to develop Suzhou Industrial Township in China (8.02 hectares of land).
1991
United Success International Limited (USI Holdings) listed on Hong Kong Stock Exchange
USI was listed on the Hong Kong Stock Exchange on November 1991. It offered 455,500,123 shares for subscription at an issue price of HK$0.50 per share.
Became an investment holding company in Malaysia
Company's manufacturing activities were transferred to its wholly-owned subsidiaries and became an investment holding company.
1990
Renamed DNP Holdings Berhad as company activities expanded and diversified
1989
Wing Tai Holdings Limited listed on Singapore Stock Exchange
Wing Tai became the first local garment company to be listed on the Stock Exchange of Singapore on 21 February 1989 as Wing Tai Holdings Limited. 40,000,000 new shares of $0.25 each were offered for subscription, at an issue price of S$1.25 per share.
1987
Wing Tai stepped up property activities in Singapore and Malaysia
Having weathered the 1985 global recession, Wing Tai began to build up its second core business by expanding its activities in property sector more aggressively and increasing its landbank in Singapore and Malaysia for investment and development, poised to ride the upswing in the market which begun in 1988. Investment properties were added to its portfolio. Its first commercial project, Winsland House I, a 10-storey Grade A office block in Orchard Road, was completed in 1991.
1986
Fourth factory built in Singapore
A new nine-storey building was built at 105 Tampines Road, with a floor area of approximately 9,500 square metres. From the 1970s to 1980s, Wing Tai was among the largest garment manufacturers in Asia. From a modest single factory operation in 1963, Wing Tai expanded its garment manufacturing business to six factories in Singapore. These factories covered a total production area of 30,000 square metres and produced five million pieces of jeans, skirts, jackets and winter clothing annually. The factories also produced woven labels and sewing threads. In Malaysia, manufacturing activities were carried out in nine factories in Balik Pulau, Penang; Johor Bahru, Johor; Parit Buntar, Ipoh and Kuala Kangsar in Perak; Kangar, Perlis; Kota Bahru, Kelantan. These factories covered a total production area of 65,000 square metres and produced 12 million pieces of garment including jeans, skirts, shorts, jackets, blouses, shirts and knitted sweaters. Wing Tai employed over 3,000 workers in Singapore and over 10,000 in Malaysia. By 1989, there were 20 factories in Singapore, Malaysia, Hong Kong, Tunisia, China, Myanmar and Sri Lanka. Its garment products were sold to more than 13 markets, including the US, Europe and Hong Kong.
1984
First in-house childcare centre set up on factory premises
Wing Tai was among the first in Singapore from the private sector to offer full in-house childcare centre facilities. To support the needs of its predominantly female workforce, Wing Tai set up a 10,000 square feet in-house childcare centre for workers' children aged two months to six years at 107 Tampines Road building. The company chartered buses to provide free transport to/from neighbouring kindergartens and schools for staff's children aged four to six years old. Total enrolment stood at 96 children in 1990.
Joint venture for G2000 with Great Malaysia Textile Manufacturing Co. Private Ltd
A joint venture was formed in 1984 to retail clothes designed and manufactured in Hong Kong by Generation 2000.
Wing Tai Apparel incorporated for retail
Initiated operations to retail ready-made garments in Singapore, including Stock Mart (a budget apparel chain) and Domani (an upper medium-priced men's fashion wear). In 1989, the company began garment retail operations in Malaysia with Stock Mart and G2000 stores.
1982
Set up of in-house staff training facilities
Wing Tai was the first private company to secure government funding to set up an in-house textile and garment industry training centre. The initiative was supported by TGMAS (Textile and Garment Manufacturing Association of Singapore) and funded by SDF (Skills Development Fund). A staunch supporter of the NTUC BEST programme, Wing Tai was the very first to respond to the call to have its group of manufacturing companies start the in-plant BEST programme in 1982. Staff were given lessons in English and Mathematics, with teachers sponsored and brought in to conduct over 30 courses for different levels. They were also provided training for higher technical and supervisory skills.
1981
Ventured into Malaysia's Property Market
First land acquisition was a 100 acres land in Prai, Penang for mixed development.
1979
DNP listed on Kuala Lumpur Stock Exchange, Bursa Malaysia Securities
Dragon & Phoenix Manufactory Sendirian Berhad was converted to a public company and renamed Dragon & Phoenix Berhad in 1979. It offered 5,394,000 new shares for subscription at an issue price of RM1.00 per share.
1978
Wing Tai entered Singapore property market
Tapping into the potential of the Singapore property market, Wing Tai moved strategically into the real estate business by developing its first residential development, which catered to a growing middle-income population seeking high quality accommodation.
1975
DNP converted to a public company
Dragon & Phoenix Manufactory Sendirian Berhad (DNP) converted to a public company in August 1975 and was renamed Dragon & Phoenix Berhad in the same year.
1972
Third factory built, with staff dormitory and canteen
A new 10-storey factory complex was built at 107 Tampines Road, with a floor area of approximately 19,000 square metres. There was also a five storey in-house staff dormitory of approximately 1,750 square meters to provide housing for workers.
1966
Moved into second factory
From Little Road, the factory moved to a larger factory at 105 Tampines Road in quest for expansion.
Dragon & Phoenix Manufactory Sendirian Berhad (DNP) established in Malaysia
To meet escalating worldwide demand, another garment manufacturing subsidiary, DNP was set up in Malaysia. DNP became a successful garment manufacturer and exported high quality products from Malaysia to many advanced countries in the world.
Incorporated on 8 July 1966 as Dragon & Phoenix Manufactory (Malaysia) Sendirian Berhad
Garment manufacturing was the principal activity.
1965
Union for workers
Wing Tai on its own initiative invited the Union to organise its workers in 1965. Since then Wing Tai has progressively developed sound and good industrial relations with the Union.
1963
Incorporated in Singapore
On 9 August 1963, The Wing Tai Garment Manufactory (Singapore) Limited was established to meet growing industry demand. It quickly gained a reputation for excellence, and was awarded fiscal incentives through the Pioneer Status Scheme from 1963 to 1968 by the Singapore Government. It was the first factory to produce jeans in Singapore. The opening of the factory at Little Road was officiated on 18 September 1963 by the late Dr Goh Keng Swee, Singapore's Finance Minister. About 200 workers were employed then.