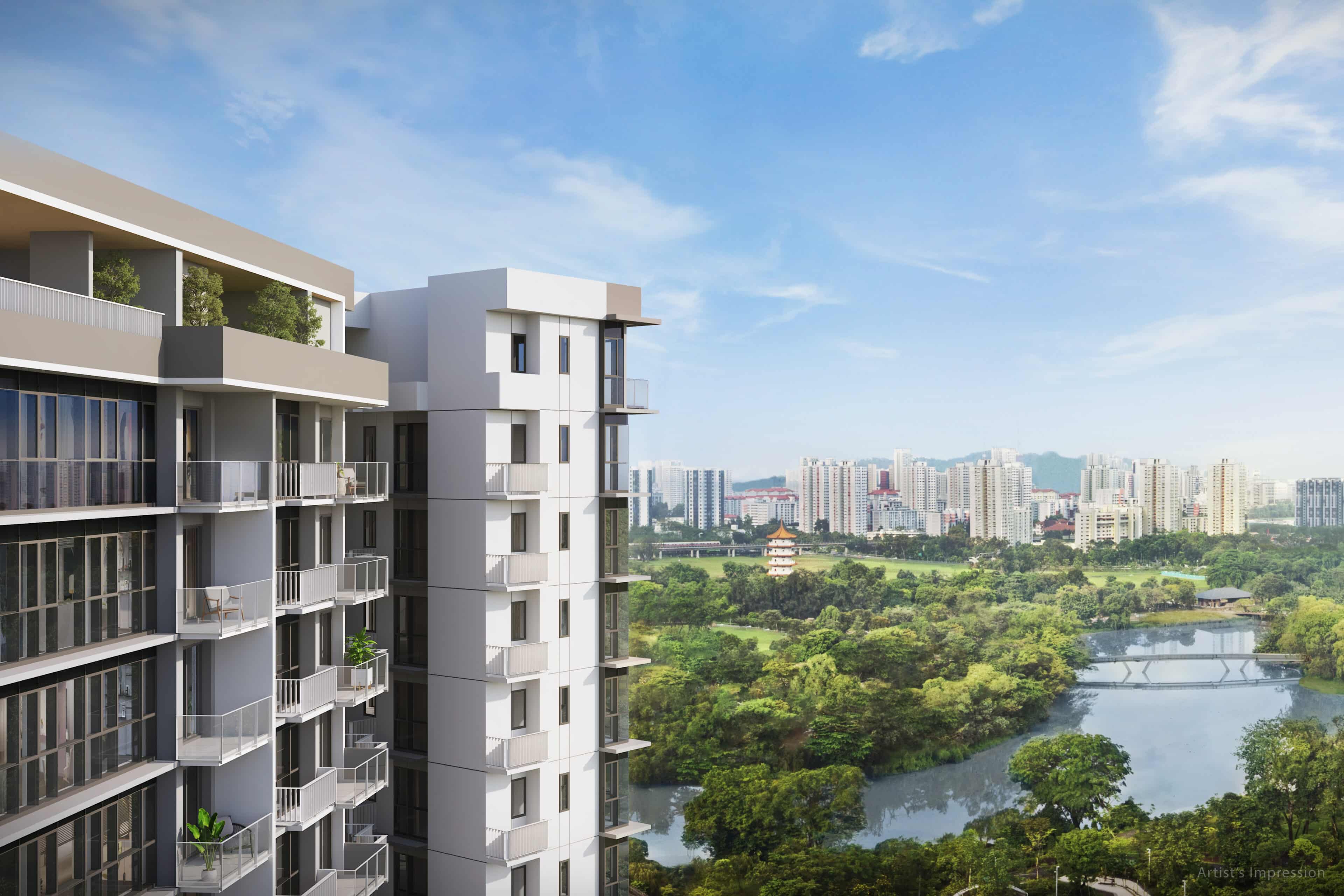 Welcome to The LakeGarden Residences, an oasis of luxury and tranquillity nestled within Singapore's vibrant cityscape. Envisioned by Wing Tai Asia, this new residential development masterfully weaves together architectural innovation and nature-inspired design, offering a living experience that is both sophisticated and serene. At The LakeGarden Residences, the charm of waterfront living is brought to life in an urban setting, creating an environment that is as enriching as it is captivating.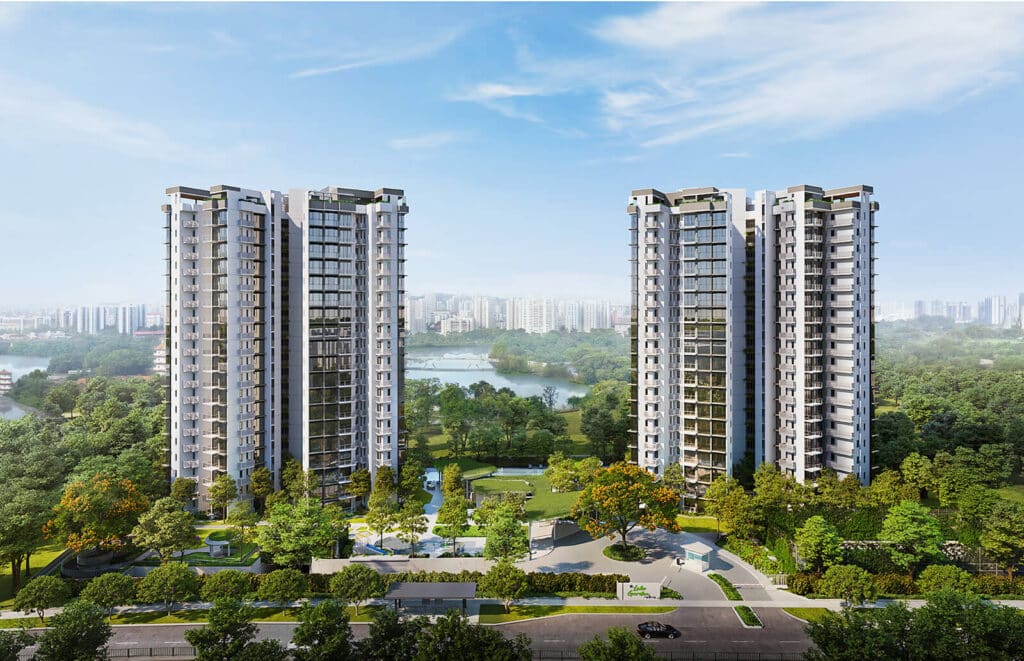 Immerse in the Tranquillity of The LakeGarden Residences
Address: 80, 82 Yuan Ching Road, Singapore 618647
Tenure: 99-year leasehold
Amenities:
The array of amenities at The LakeGarden Residences is designed to cater to every aspect of luxury living. From a refreshing swimming pool and gymnasium to glamping and BBQ pavilions, the new condominium offers a myriad possibilities for relaxation, recreation, and socialisation.
Launch date:
The LakeGarden Residences is set to launch in August 2023
Nearby facilities:
The LakeGarden Residences' location at Yuan Ching Road is well-served by the Lakeside MRT station, and easily accessible by major roads and expressways, such as the Ayer Rajah Expressway and the Pan Island Expressway. Situated within the up-and-coming Jurong Lake District, earmarked by the government as the second Central Business District, The LakeGarden Residences is set for exciting changes. With plans to develop an integrated tourism attraction as well as the future Jurong Innovation District, the Jurong Lake District will be transformed into a key commercial and lifestyle hub of Singapore. Its connectivity will be further enhanced with the completion of the Jurong East Integrated Transport Hub slated for completion in 2027, which will provide seamless connection between MRT stations, bus interchanges as well as offices, public facilities, and retail spaces. The LakeGarden Residences is also near well-established amenities including the regional shopping malls as well as community healthcare facilities.
Sustainable Living Redefined at The LakeGarden Residences
The LakeGarden Residences stands out in the heart of Singapore's vibrant urban tapestry. Immerse yourself in the elegant charm of waterfront living, where each residence is designed with a unique blend of space, comfort, and exclusivity. Spanning across a diverse mix of unit types ranging from one to five-bedroom apartments, The LakeGarden Residences caters to a variety of lifestyle needs.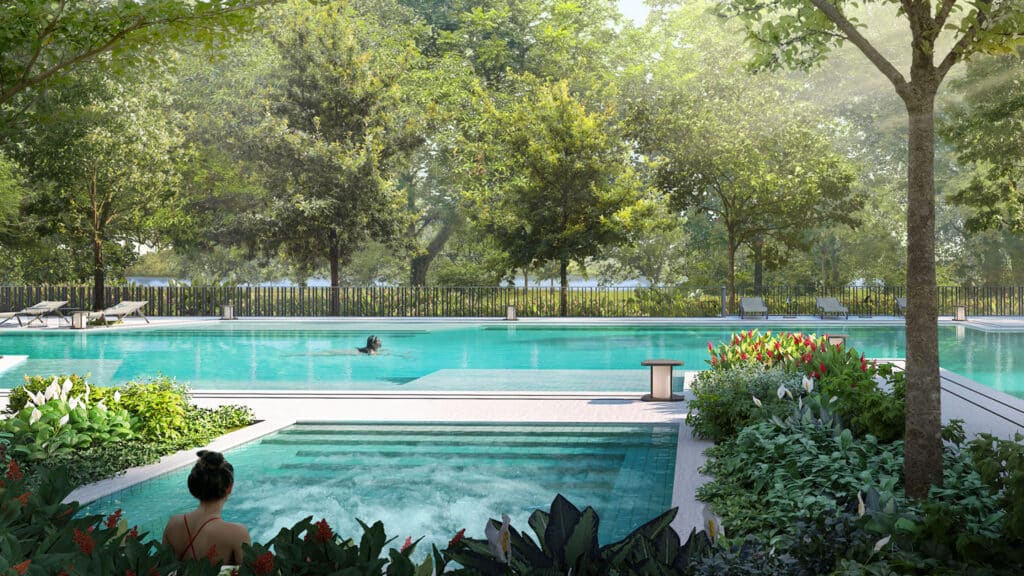 Each unit, regardless of size, is carefully planned and meticulously crafted, ensuring maximum utilisation of space for residents. The thoughtfully designed interiors, fitted with premium fixtures and finishes, embody modern luxury. At The LakeGarden Residences, every aspect of the design is a testament to Wing Tai Asia's commitment to excellence and innovation.
Contact Us To Learn More
As Singapore's leading real estate developer and lifestyle retailer, Wing Tai is renowned for its commitment to quality and design. With a strong track record and an extensive portfolio, Wing Tai offers exceptional properties reputed for quality and design.
To explore more of Wing Tai Asia's property portfolio, take a look at our residential properties.
Experience our world class residential property developments that offer top quality amenities and premium living experiences. For inquiries about The LakeGarden Residences or any other properties by Wing Tai Asia, reach out to us today.